Yoga Events in Salem (and Beyond!)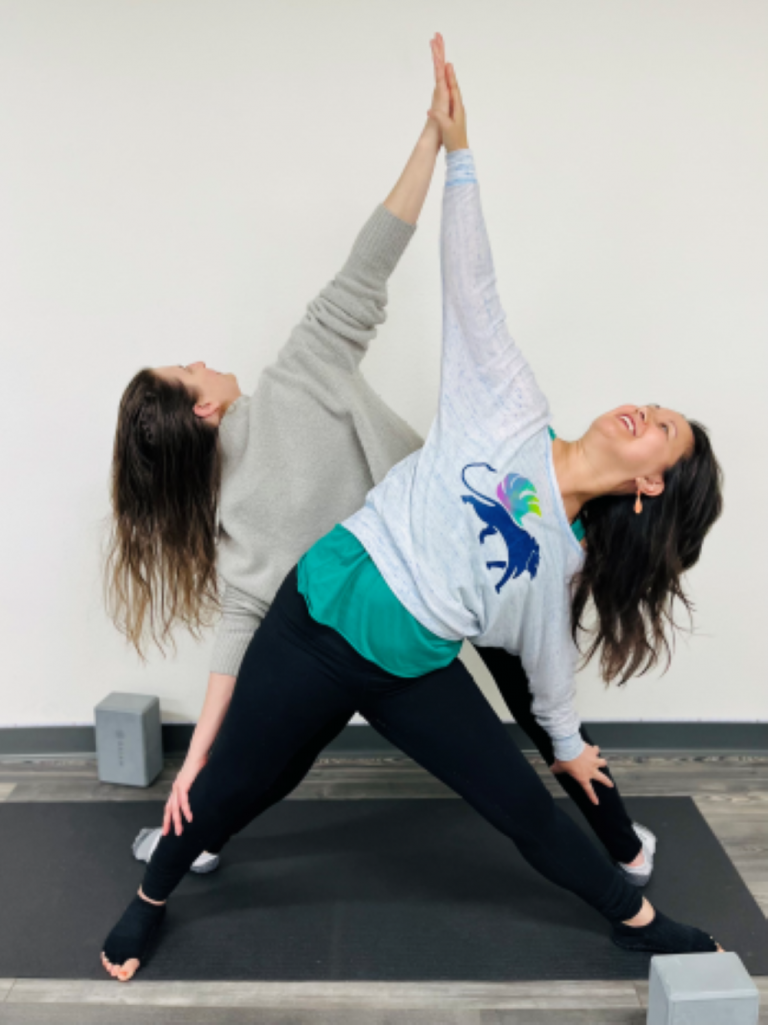 Women's Winter Wellness Retreat
We invite you to bask in two days of self-care with our special winter yoga retreat. You'll experience a thoughtful balance of movement and relaxation, new methods for self-led body work, fellowship with other supportive people, delicious and nutritious food, and tools for extending what you learn into your daily life. You'll have the opportunity to attend classes hosted by Catherine Albertini and Llador Finster, local Nutritionist and massage therapist.
What's included:
• Tea, Coffee, Snacks
• 3 yoga classes
• Self-Care workshops
• Nutrition course on female health.
• Meditations
• Handouts
• Dinner day two
• Goodie bag
Not included:
• Yoga Mat
• Dinner Friday, Breakfast and
Lunch Saturday (snacks will
be available)
• Lodging
• We recommend bringing a sack
lunch Saturday to enjoy with
us at the studio.
Location:
Located in the Willamette Valley at a few locations including Yoga Escape, Valley Dance Academy and CreativiTee in downtown Salem.
Check availability and register for your spot at our 2024 Women's Retreat.
Meet the Instructors:
Catherine Albertini Owner of Yoga Escape in Salem. Yoga Alliance approved 200 RYT YogaFit certified yoga instructor. 503.910.4626
I began practicing yoga in 2004 and have been teaching as a certified instructor since 2010. I love everything about yoga, especially that it is for everybody. I love teaching beginners and those who may need to ease into a yoga practice slowly.
Lladro Finster
Functional Nutritionist, Behavior Change Specialist,
Massage Therapist.
I began my bodywork career in 2005 with massage therapy. After realizing I had barely scratched the surface of what a body needs, I went back to school to learn more avenues to
support overall wellness.
We are all different and our needs change every day. I love helping people realize their abilities to support themselves as well as find resources outside themselves that best fit their individual needs. 503.428.2563
Cost and Sign-up
Non-Refundable Deposit of $68
Full balance is due 3 weeks prior to February 2nd.
If booking within 3 weeks of retreat, full payment of $450 is
due on booking.
Enjoy a discount when you register with a friend.
Tentative Schedule
Friday, February 2nd
4:00pm – Welcome Circle at Yoga Escape
4:30pm – SelfCare: How to foam roll and other tools
5:30pm – Friendship yoga
6:30pm – Closing mantra and meditation.
Saturday, February 3rd
8:00am – Foam roll warm up.
8:30am – Niyamas in our daily lives – flow yoga
10:00am – Yoga Nidra
11:00am – Break for lunch.
4:00pm – Walking Meditation
5:00pm – Opening women Circle at CreativiTee.
5: 30pm – Restorative yoga + massage
7:00pm – Nutrition on female health and dinner.
8:30pm – Closing circle of love.
*Recommendations for lodging: The Bag Inn A Hobbit Home
*Recommendations for local dining: Palominos
*Massage Therapist available Saturday, 2nd day of retreat between 11:30 a.m. – 4 p.m. 
Please contact them directly for scheduling and pricing.
Vikki Larios – Hot Stone, Reiki, Thai herbal balls
Text or call: 503.989.7979
Cheryl Garcia – Massage Therapist, 
Email: cherylg76@gmail.com Text: 503.552.2695
Nicole Gregg, Massage Therapist
Call or Text: 503.871.5663
Please book ahead with them.
Check availability and register for your spot at our 2024 Women's Retreat at yogaescape.com or call the numbers listed above if you have more questions.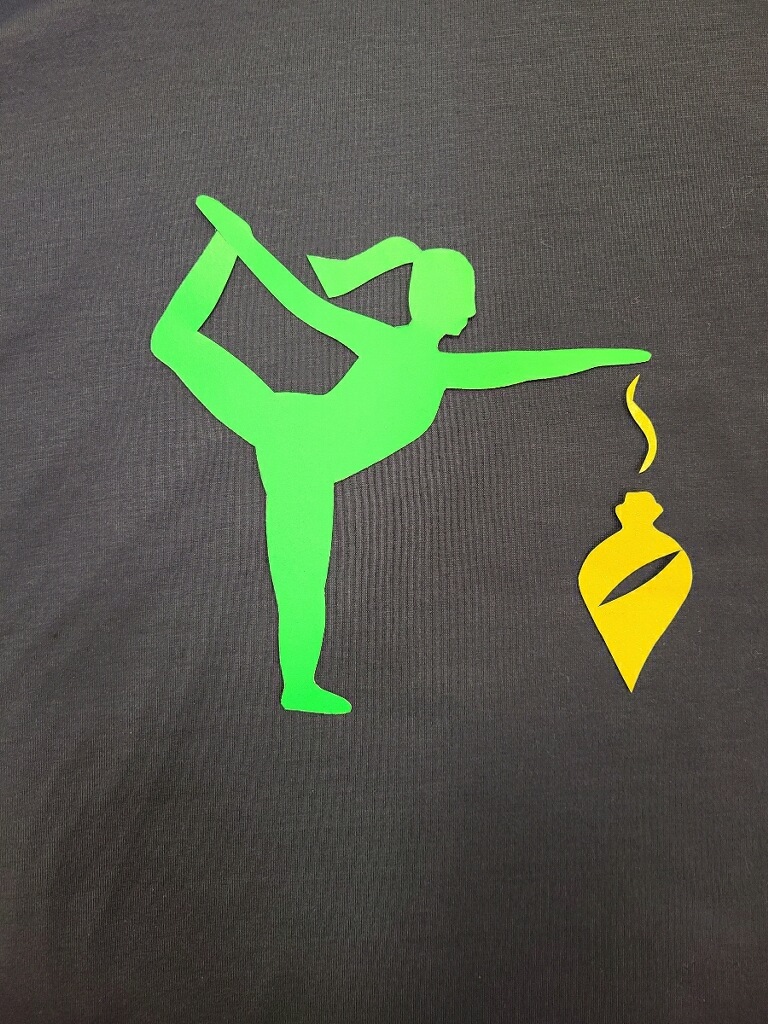 Join us for a one-hour Cheerful Yoga class at CreativiTee + rofe designs at 110 Commercial St. NE in downtown Salem.
Celebrate the joy of the holidays through the practice of Santosha, or appreciating what you have and where you are in the moment. The flow of asanas I have created for this class will encourage you to reflect on and deepen a feeling of contentment with your life.
The class includes a yoga tank created by Roanna specifically for this class. Afterward, we will serve wine and holiday snacks while you shop. Special discounts will be announced at the class.
Space is limited, so sign up soon to (a) make sure you get a spot and (b) guarantee that your tank will be ready to wear to class. Registration is $42 and includes your tank and snacks.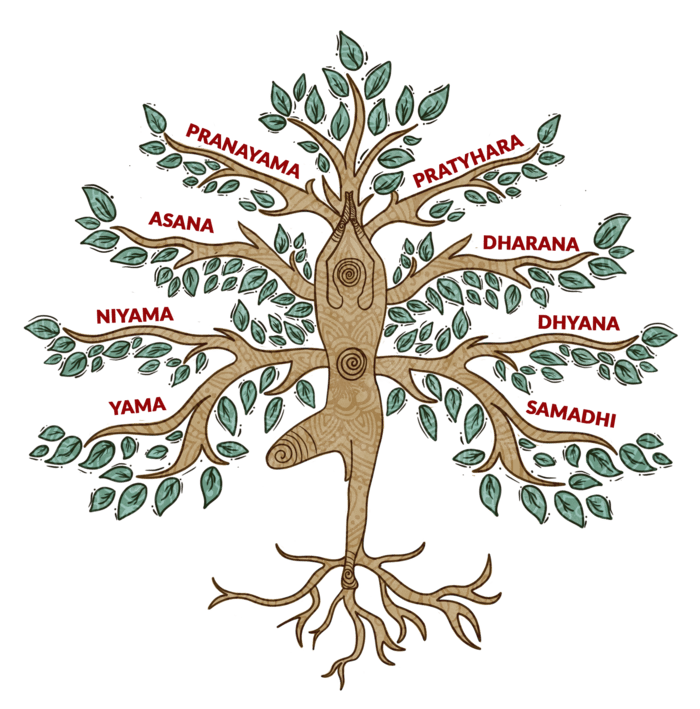 Yoga 101: Discovering the 8 Limbs
Nov. 5, Nov. 12, Nov. 19, Dec. 3, Dec. 10 (bonus/make-up class): 8 to 9:30 a.m.
The 8 Limbs of Yoga are guiding principles that we can use to deepen our practices, both on and off the mat, and more thoroughly connect to our inner selves. For the first time ever, we are offering a Sunday morning mini-immersion series of classes that focus solely on the 8 Limbs.
Over 4 sessions, you will learn:
What the 8 limbs are and why they are important
How to use them during your yoga practice
How to take what you've learned on the mat and apply it to your life off the mat
Classes will incorporate a yoga flow, a discussion of multiple limbs, and a quick question-and-answer question at the end.
A 4-session registration is $108. Miss one? Come to the makeup class on Dec. 10. Attend a single class for $28.