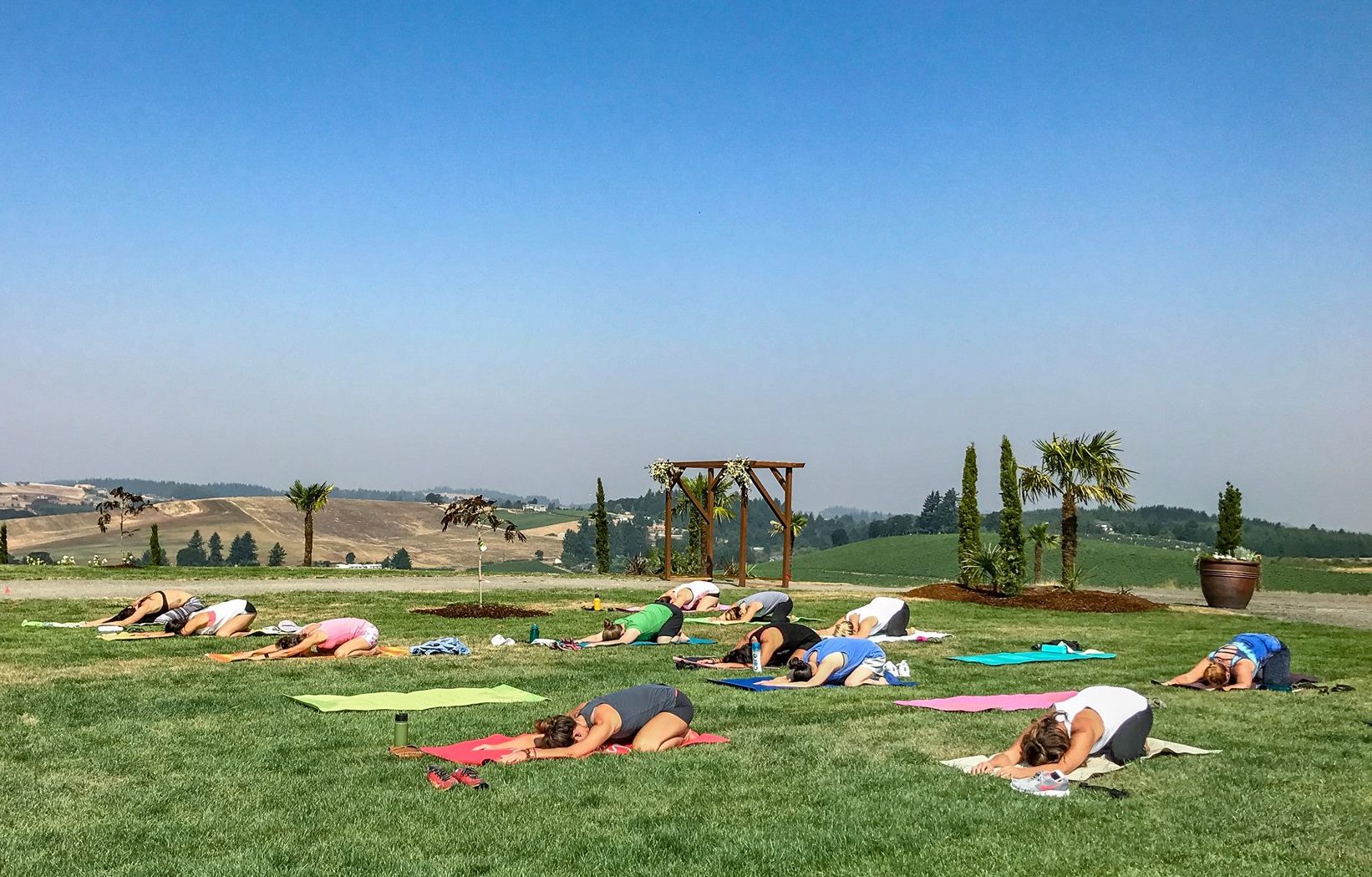 YOGA AT THE VINEYARD –  Starting June 9
Yoga Escape will be at Coria Estates every second Saturday this summer!
Coria Estates is located 8252 Redstone Ave. SE Salem, OR 97305
Second Saturday Sipping.
We'll taste wine and do yoga in a beautiful outdoor setting. 
Ever
y second Saturday 10:30-11:30.                                                               
Members free.  Non-members $12.