Tranquility By The Bay, a yoga retreat
Join Yoga Escape for a one-day, women-only yoga retreat on Saturday, Feb. 25, 2017, at Nehalem Bay on the Oregon Coast.
This retreat is designed to guide your mind and body into alignment to help you better focus on your goals for the year ahead. In this serene bayside setting, you will immerse yourself in a day of rest and intention, while nourishing your soul with healthy foods and fellowship with other women. February is the perfect time to fully and finally step back from the chaos of the holidays and take care of you.
In addition to the two yoga sessions (Energizing Morning Flow and Rest & Relax) and a meditation session, you will have access to the indoor and outdoor saunas and the foot jacuzzi. You are also invited to spend time between sessions relaxing in the retreat center with your journal or a good book. Or, you can roam the beach and take in the beauty of Oregon's nature while you contemplate your next steps.
Complimentary meals are provided and tea will be available at all times.
You may also choose to have a massage to complete your time at the retreat. There are only 8 massage spaces available, so please register early.
---
The Retreat Includes:
Light Breakfast & Light Lunch (vegetarian)
2 Yoga Sessions & 1 Meditation Session
Indoor and Outdoor Sauna & Foot Jacuzzi
Massages (at an additional cost)
We will start at 9:30 am and finish at 4:00 pm.
The total cost for this retreat is $165 ($125 if you register before January 1, 2017).  Space is limited to 15 people, so make sure to reserve your spot now.
The retreat will take place at The Nehalem BeeHive located at 35870 7th St, Nehalem, Oregon 97131 (HWY 101).[wpecpp name="
" price="165.00″ align="center"]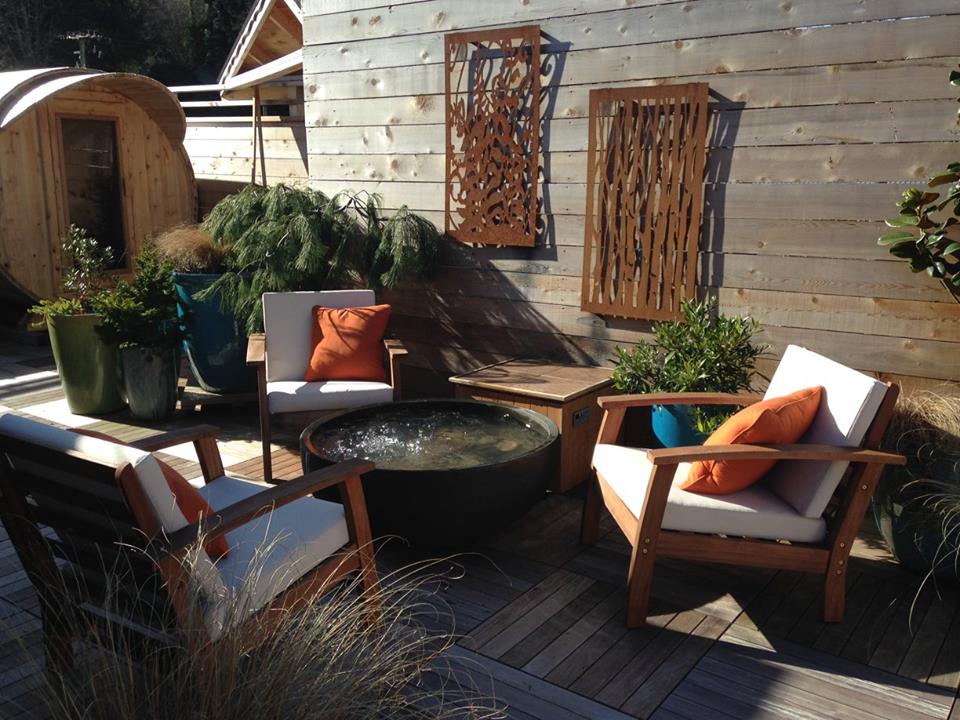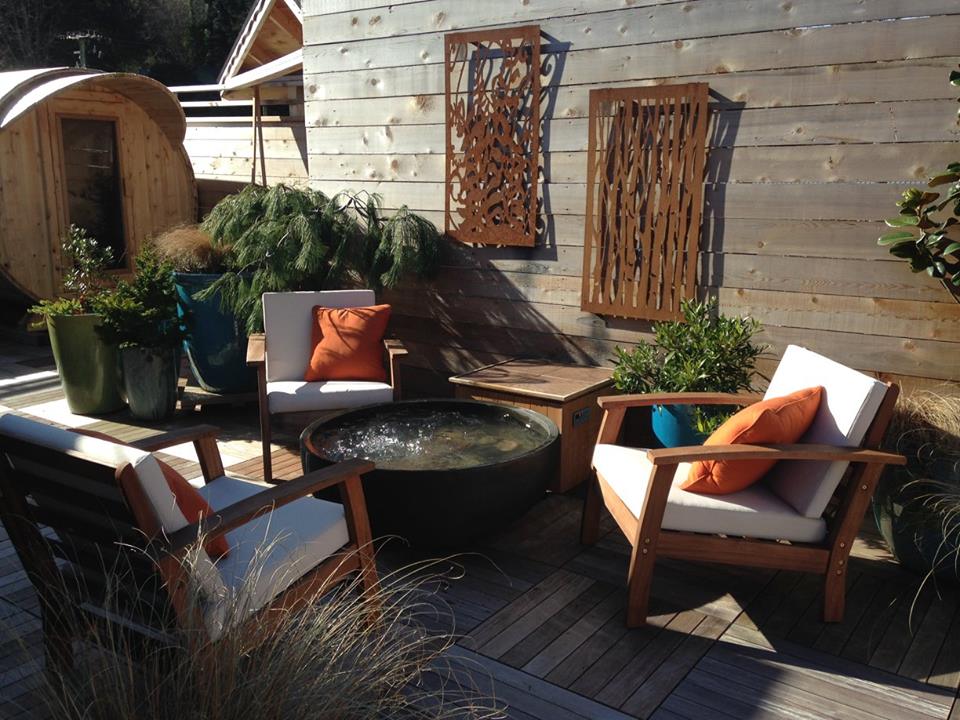 Foot Jacuzzi with Sauna in Background, The Nehalem Beehive, Nehalem, Oregon.